Welcome


Welcome to GREAT AMERICAN CLASSICS. This is the place where your muscle car dreams can become a reality. This is a family owned business that is committed to quality muscle cars and customer satisfaction. I am Shawn Houston, owner, and my partners are Joy and Ray Champagne . We are all car enthusiasts and have a passion for classic cars. We don't only build and sell investments, we build and sell dreams.
GAC builds some of the wildest rides around. Coming 2013 GAC is proud to offer up one of its best ever. We are in the process of building one of our Drygoani Series Supercars. This car can out perform the Lamborgini and the Enzo Farrari for a fraction of the cost. It will be the ultimate in luxury and performance.
Our latest build in progress: the "Drygoani" Supercar. This mid-engined, twin-turbo GM-LS6 powered V8 is due to produce between 600-800 RWHP, weighing just over 2,400lbs., fully loaded. Scheduled completion 2013. Click on "Our Builds" to see how it sits now (09/2011)
For our more traditional enthusiast you can have the best of both worlds in 2013 as we are in the process of building and will be offering up for your enjoyment one of our Drygoani Performance Series Performance tuned V10 Cobra Roadsters.
Here is an example. Just one of the many Pro- Touring Musclecars that we have built. This was one really awsome 1967 Camaro.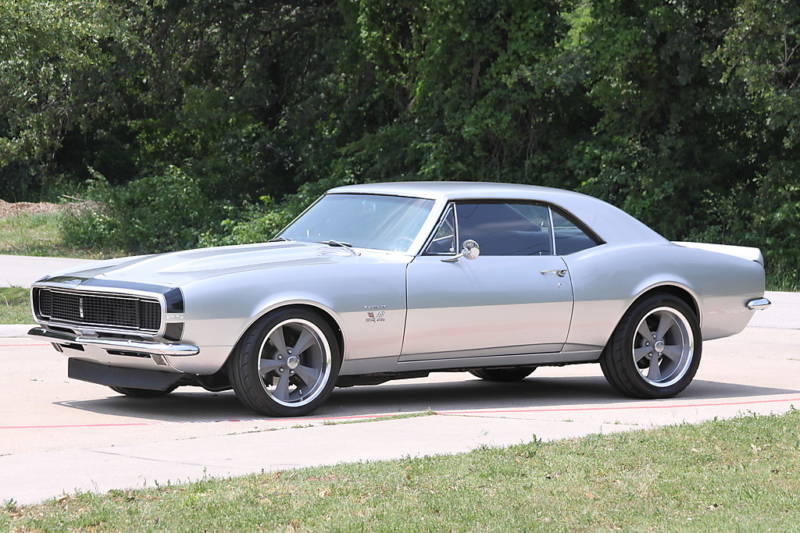 Great American Classics can literally save you thousands on your next classic or muscle car investment. In most cases, when you take possesion of your muscle car from us it will already be an asset. It's your dream. It's your investment. Let Great American Classics help you to make it a reality.
If you are looking to sell your classic car Great American Classics can consign your car for you. Your Classic Automobile will be exposed to an international market and we will handle the transaction for you from start to finish.
GREAT AMERICAN CLASSICS
2220 South Main
Lindale, Texas 75771
903-881-9258